International Legal Counsel to Small business.
International Business and trade Law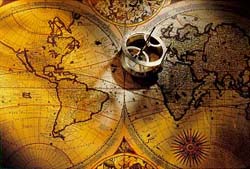 PRACTICE GROUPS CASES: Polymers, Plastics, Additive, Rubbers, Packaging, Chemical, Biotech, Pharmaceutical Industries.

AR Law
Jacobus Lipsweg 81
3316 BP Dordrecht,
The Netherlands
Tel: 31-78-6549696
Fax: 31-78-6540525
E-mail: arlaw@sonepa.nl



Attorney of Counsel : Abid A Raja
Education:
Masters of laws (LL.M): Business and Trade Law (International/EC) Erasmus University Rotterdam (The Netherlands)
Bachelors of Engineering: Polymer Science and Technology
Masters of Science: Industrial Engineering (TQM, Change management, etc)
Member: Certified Management Accountant
E-mail: aaraja@sonepa.com

Commercial
Company and Corporate law
Transport law
EC competition
EC & WTO Anti-dumping cases
Various
Internationa/EC Business and Trade Law:
Our firm represents domestic and international clients regarding:
-Commercial law :(agency, distribution agreement, franchising & licensing, product liability tort, intellectual property incl. copyrights, trademarks & patents, labour law, contract law,
EC contract law, UNCISG cases)
-Contract negotiations
-Business Investment Evaluations.
-Company and corporate law: (Company formation, joint ventures, insolvency, shareholder agreements)
-New media: (computer related law, software protection,
licensing agreements, telecommunication)
-Transport law: (maritime & shipping, road transport (CMR), aviation, insurance)
-EC competition
antidumping(price discrimination)/countervailing duty (subsidies) litigation
Represents clients on international trade issues such as
antidumping, countervailing duty remedies, and export control
matters including licensing, compliance, enforcement and policy.
Various:(Debt recovery, litigation & arbitration, enforcement of foreign judgement, anti-dumping case, ICSID cases)
Business Litigation
Our litigation department handles enforcement of contract provisions, collection,
breach of contract and tortious acts such as negligence, fraud and misrepresentation.
RECENT REPRESENTATIVE EXPERIENCE:
-Alleged antitrust ( EC competition )
-Anti-dumping:
-Quality claim
-Shipping claim (Maritime & Transport)
-Agency contract
-CISG contract cases
-International contract
-L/C & Bank claim
-Environmental and toxic matters.
WHEN A BUSINESS HIRES US:
Your business objectives are most important to us.
The sooner we win your case, the less you spend on litigation costs.
Our sole aim in a lawsuit is to win it, not pick meaningless fights at you expense.
Our fees are reasonable and competitive.